Inflatable Games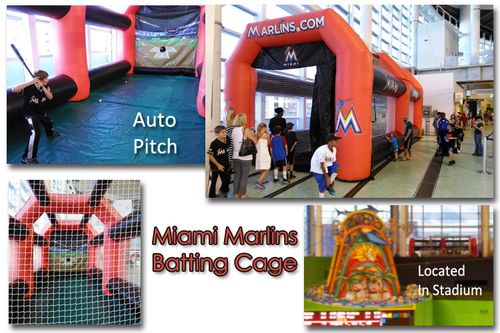 A 35-foot long branded batting cage with a wiffle ball pitching machine. The Marlins set it up in thier leftfield concourse and opened it for fan play 90 minutes before game-time.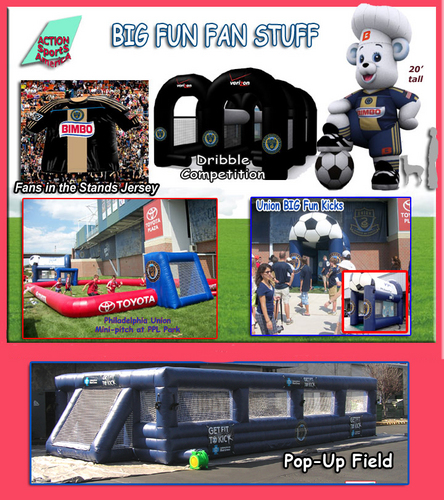 Action Sports America produced all the Philadelphia Union's interactive games.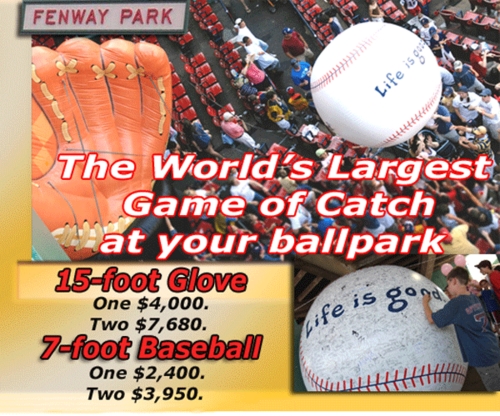 Produced for 'Life Is Good' and its charity event at Fenway Park.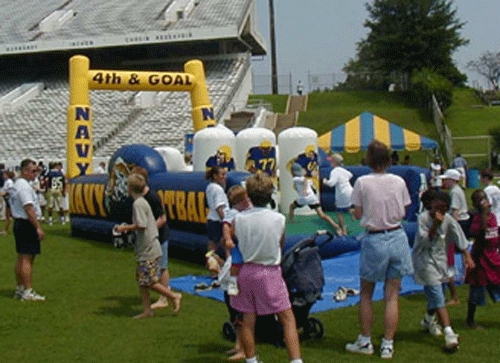 Our 'Over-The-Top' game for the Naval Academy.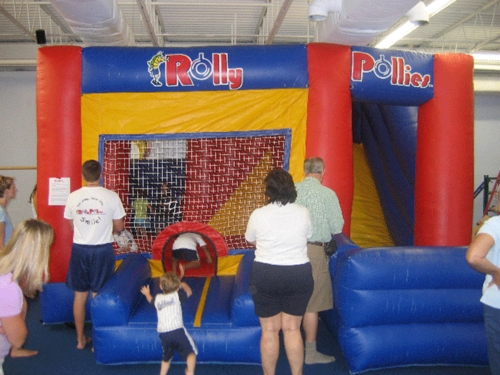 This custom-made multi-use interactive was created for Rolly Pollies, a chain of children's development centers that focus on motor skills, music and creative arts.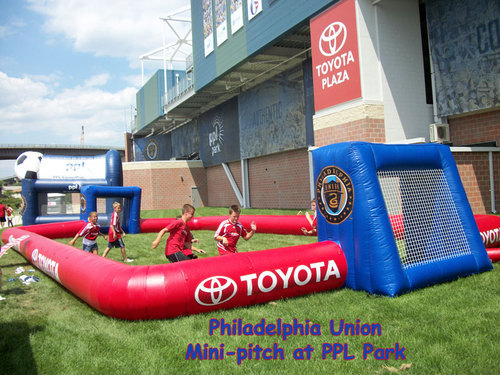 The new MLS side wanted a place for its fans to play. It;s quick & easy to erect.
e new MLS side wanted a place for its fans to play. It's quick & easy to erect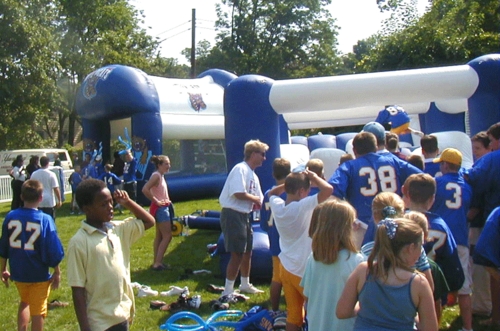 We built the Wildcat Village for Villanova University.

Jousting at the Naval Academy.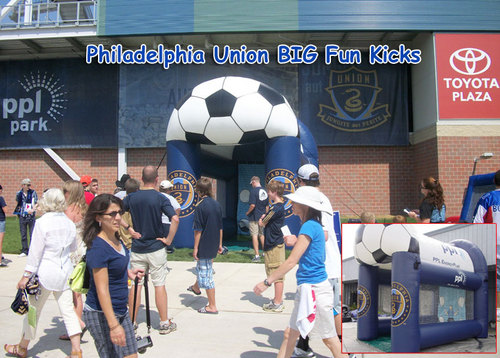 Our Big FUN and durable Goal Scoring game for the Union, who use it at PPL Park on game-day and throughout the Philadelphia area.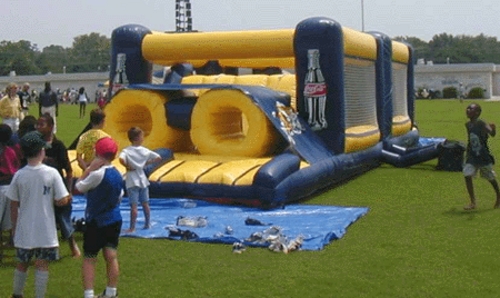 Navy fans running through the Obstacle Course.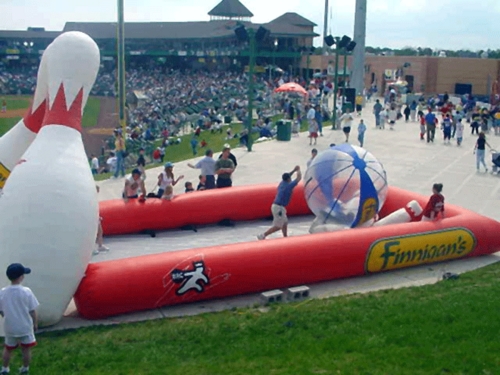 Fans inside the BIG BALLS roll down the alley at the Lakewood Blue Claws Family Fun Zone.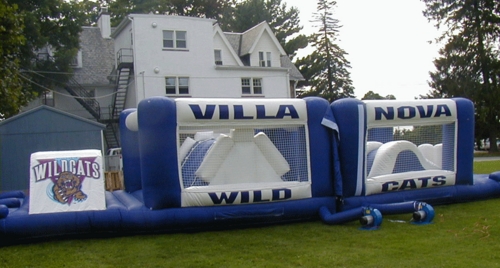 Part of Villanova's Wildcat Village.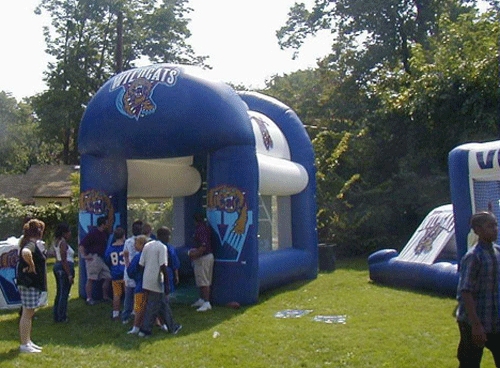 Tossing TDs in Wildcat Village at Villanova.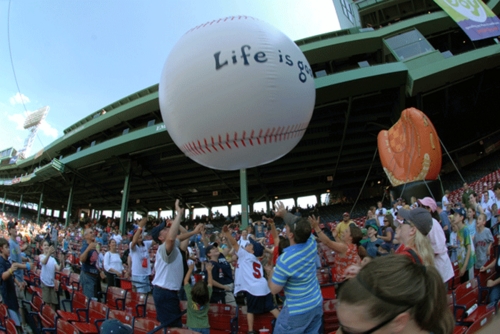 Created for 'Life Is Good' brand's charity event at Fenway Park.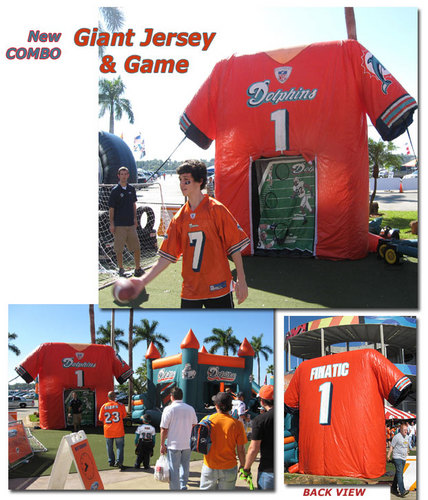 Limited on space, but seeking BIG visibility, we produced the first Combo Giant Jersey & TD Toss Game for the Miami Dolphins.
Easy to handle [50 pounds]... sets up in less than 10 minutes... interactive game and consumer engagement when fans autograph the Giant Jersey.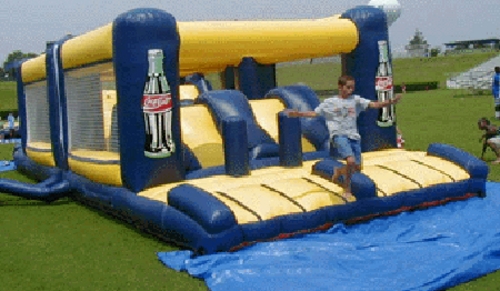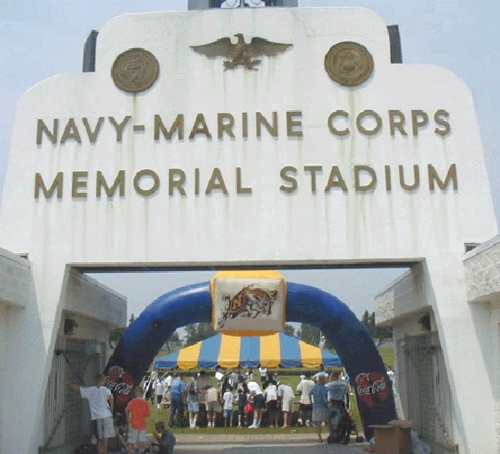 A welcoming archway at the Naval Academy's historic home field.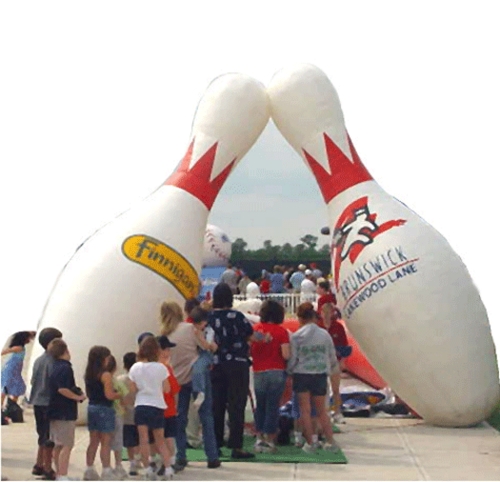 15-foot tall bowling pins on the alley at Lakewood Blue Claws game.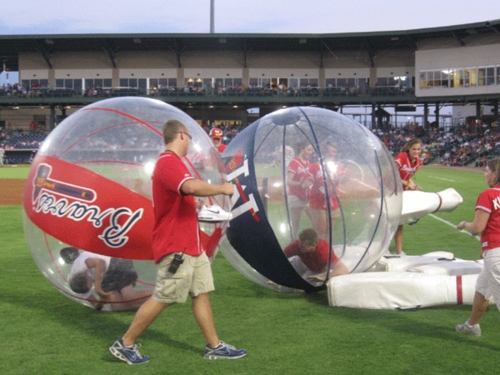 The Mississippi Braves play this 'human bowling' game across the outfield.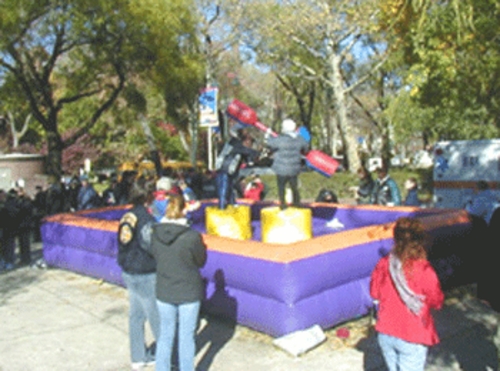 Jousting for fans at historic Franklin Field on the University of Pennsylvania campus.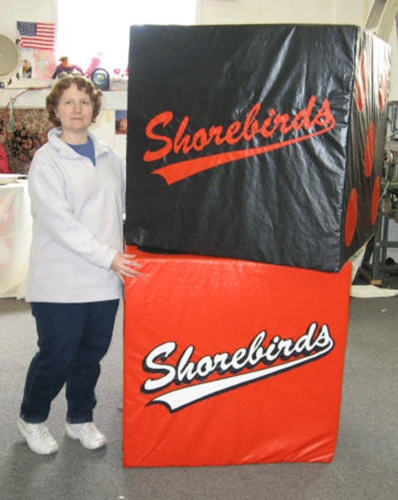 Delmarva Shorebirds fans roll the dice for fun & prizes every game.