Colleges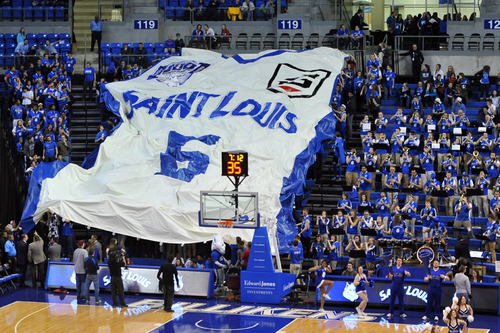 SLU USED A 60' LONG by 40' WIDE FANS-IN-THE-STANDS JERSEY FOR ITS STUDENT SECTION.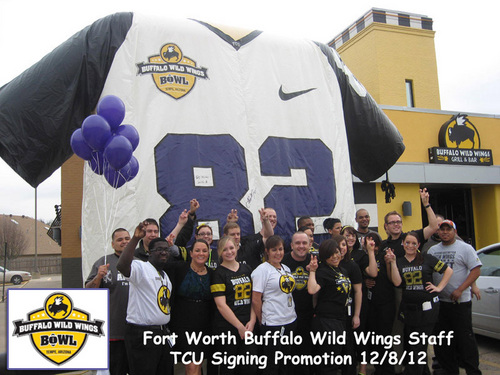 TCU and Michigan State fans sign their Giant Jersey at Bowl Selection parties near campus. The two huge jerseys will appear at Bowl Week events in AZ and then become the centerpiece of a huge tailgating party in Tempe on gameday.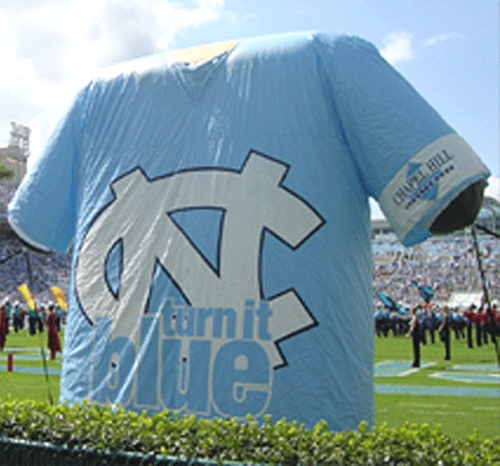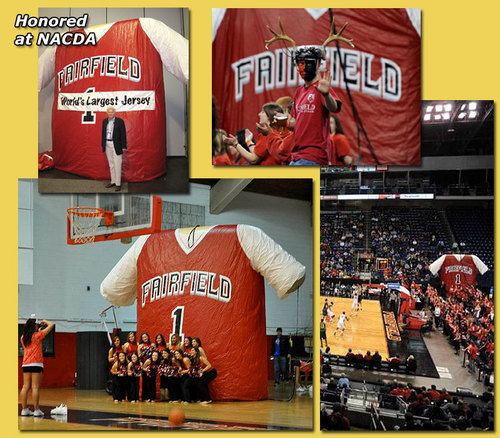 World's Largest Stags Jersey:

Honored at NACDA

Used throughout the basketball season.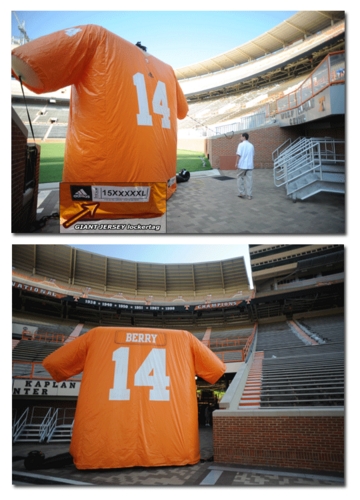 The Tennessee Volunteers wanted to make a BIG impression on the Heisman Trophy voters. So we created the World's Largest Vols Jersey with Eric Berry's #14.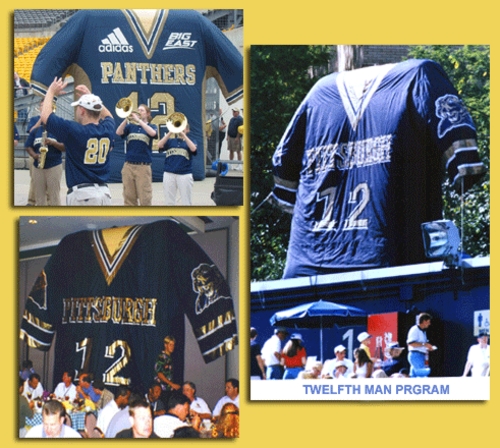 PITT needed a strategy to draw more students to its football games. They created a '12th MAN' promotion and placed the World's Largest Panthers Jersey atop Section 12. When the team scored, students rattled the 15-foot tall Jersey. It became a place to meet and 'be seen'... and soon, the school had to expand the 12th Man section to ajoing sections.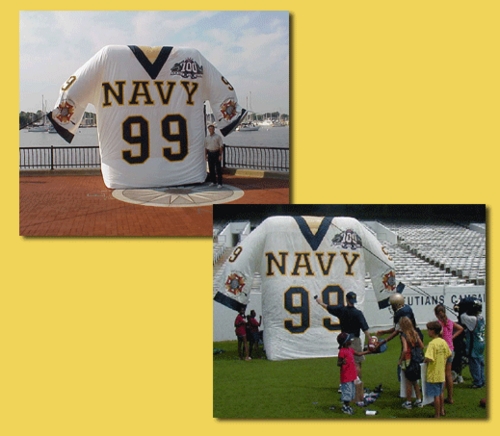 THE MIDSHIPMEN MADE GREAT USE OF THE GIANT JERSEY IN PHILADELPHIA FOR THE ARMY-NAVY GAME & AT THEIR HOME GAMES. IT WAS THE CENTERPIECE FOR MEDIA DAY & FOR THE ANNAPOLIS FAMILY FUN DAY.
click for Games & Fun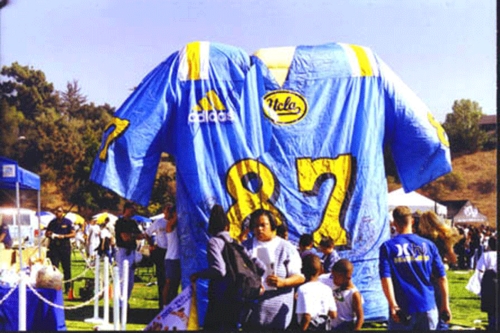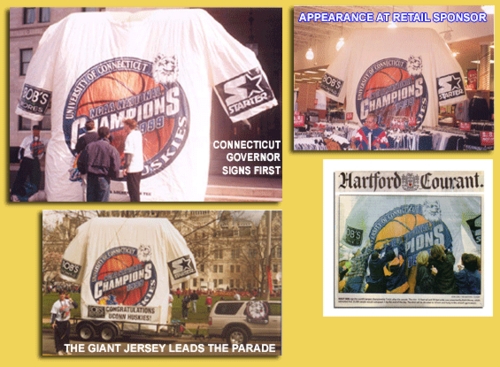 When UCONN won the NCAA title, the Giant Jersey was a natural fit for uniform-maker Starter, who led the parade with the World's Largest UCONN Championship Lockeroom T-Shirt. Starting with the Governor, fans filled the Giant T-Shirt with signatures and took thousands of photos. Starter nominated Bob's as its prime retailer and the Jersey made appearances throughout the state at Bob's Stores.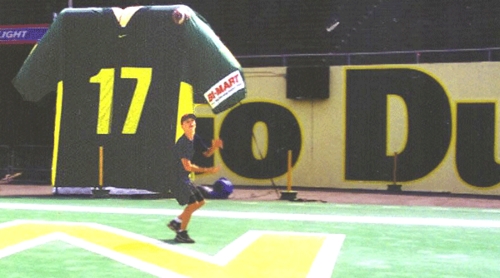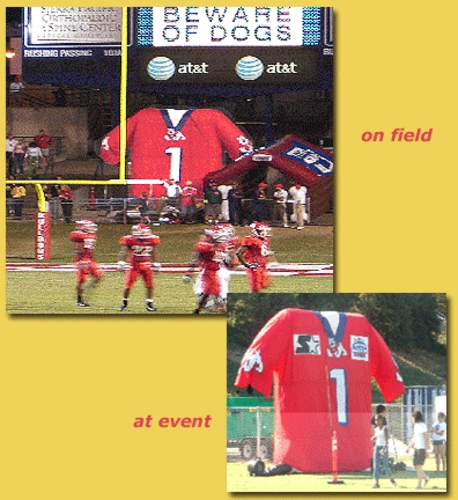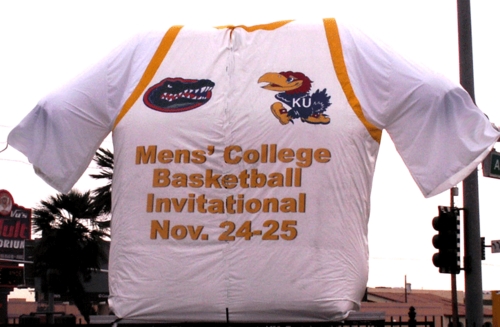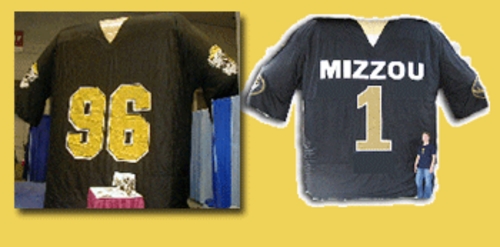 THE MIZZOU BOOKSTORE BOUGHT THE GIANT JERSEY IN 1998 AND HAS USED IT EVERY FOOTBALL SATURDAY SINCE... THEY BOUGHT A NEW JERSEY IN '09 WHEN THE STYLE CHANGED.

IT QUICKLY BECAME 'THE' MEETING PLACE ON CAMPUS.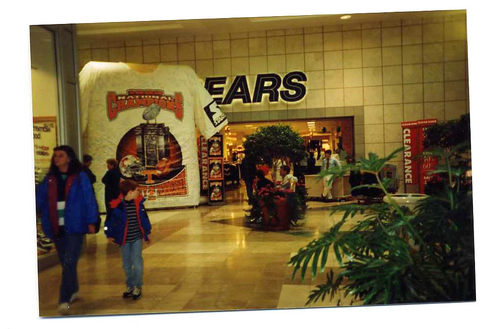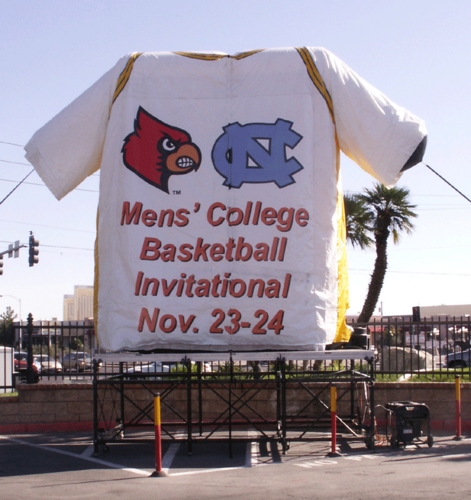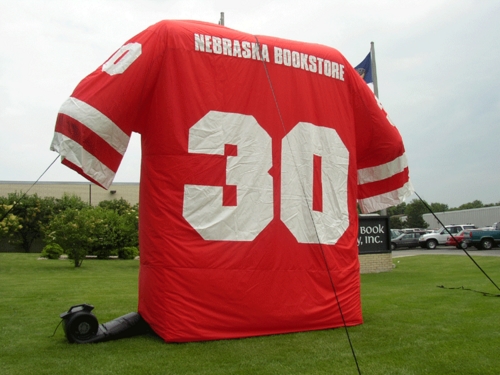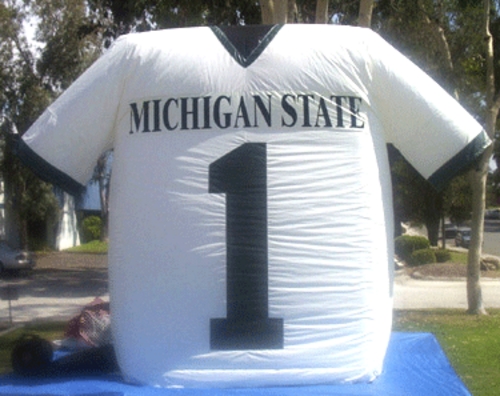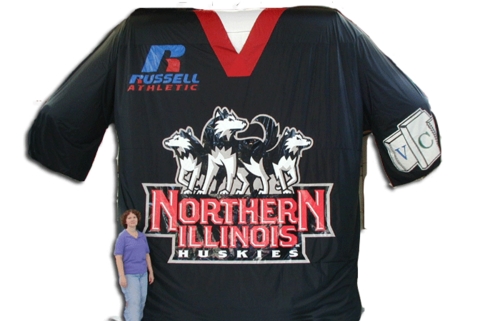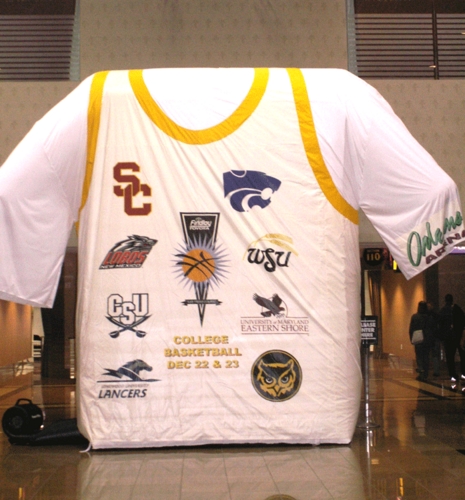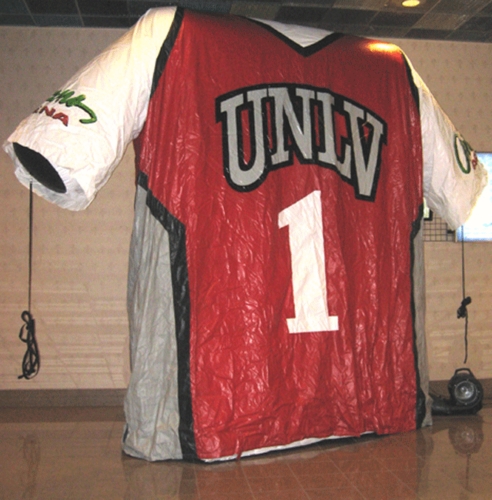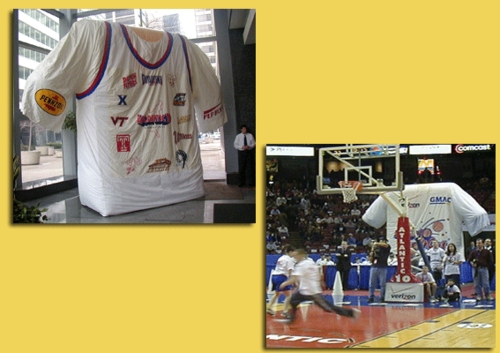 The Atlantic 10 Conference created a Giant Jersey -- with all school logos -- as a fundraiser for the Basketball Hall of Fame. After travelling to all the campus, the Giant Jersey was hung at the Hall of Fame in Springfield, MA.

During its unique student interactive A10 ShootOut, a Giant Jersey -- with all 4 sponsos strategically placed -- appeared on all campuses and the A10 Tournament in Philadelphia. Students and fans filled the Jersey with signatures and well-wishes.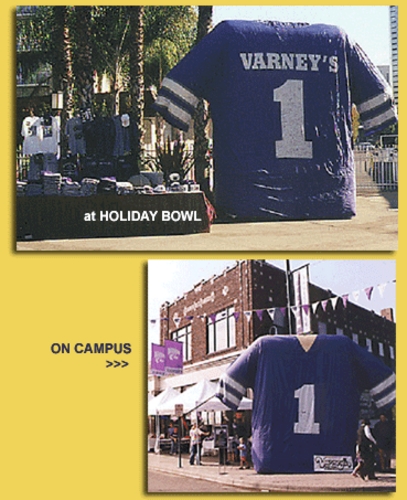 Legnedary Varney's Bookstore commissioned Action Sports to create a Giant Wildcats Jersey. They placed it in front of their campus store every football Saturday. The KSU Marching Band often appeared creating more atmosphere for the thousands of fans who signed the Giant Jersey.

When KSU appeared in the Holiday Bowl, the Giant Jersey became a focal point and helped Varney's sell more merchandise.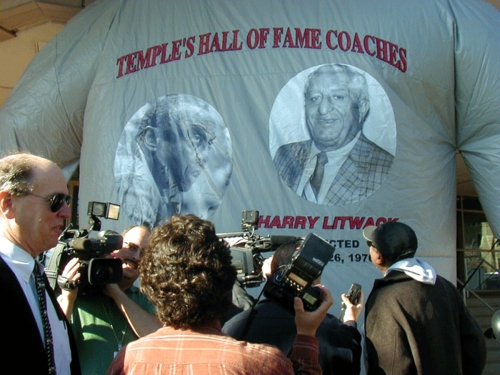 WHEN TEMPLE UNIVERSITY NAMED ITS COURT FOR HALL OF FAME COACHES HARRY LITWACK & JOHN CHANEY, THEY HIGHLIGHTED THE ANNOUNCEMENT WITH A GIANT JERSEY ON BROAD ST.