Fans in the Stands/Building Art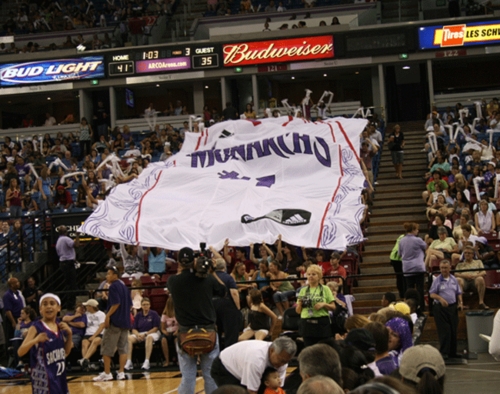 The Monarchs created a special Fans Section & gave them a Giant FANS-IN-THE-STANDS Jersey.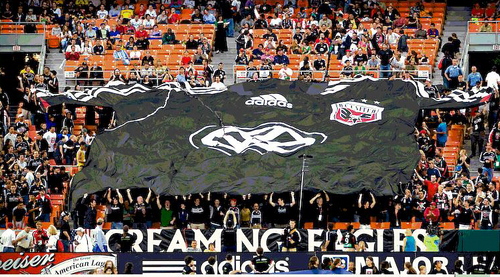 The first Fans-In-The-Stands (FITS) Jersey. Covering the Screaming Eagles sections, the fans unravel it when the team is introduced and when they score a goal.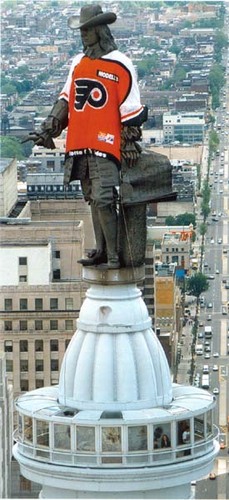 This is the original Giant Jersey. Local retailer Modells displayed the World's Largest Flyers Jersey at its dozen stores during the Playoffs and 28,204 fans signed it. The Giant Jersey was then put on the statue of William Penn atop Philadelphia City Hall during the Cup Finals.

FYI NOTE: The 'dressing' of Billy Penn was a media sensation in Philly and picked up by the international press, including frontpage coverage in USA Today.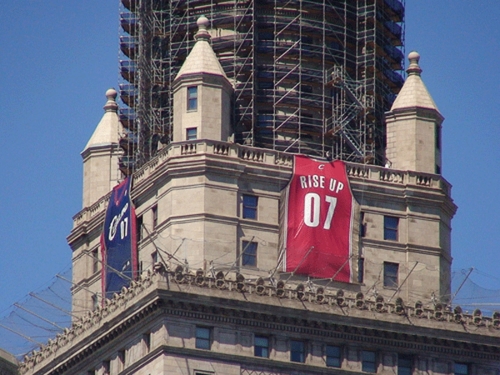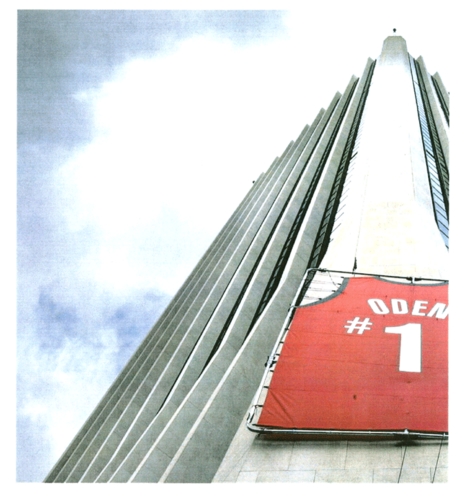 ON DRAFT NIGHT -- WITH THE #1 PICK -- THE BLAZERS HUNG GREG ODEN's GIANT JERSEY FROM THE TALLEST BUILDING.

(Last minute surprise trade? Not to worry... We made a second nameplate... just in case)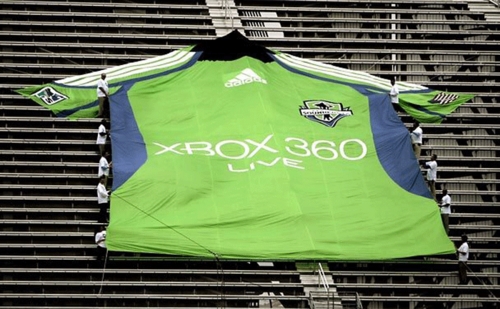 THIS 65' TALL & 42' WIDE SUPERSIZED JERSEY WAS USED TO INTRODUCE THE TEAM, ITS COLORS, AND JERSEY DESIGN.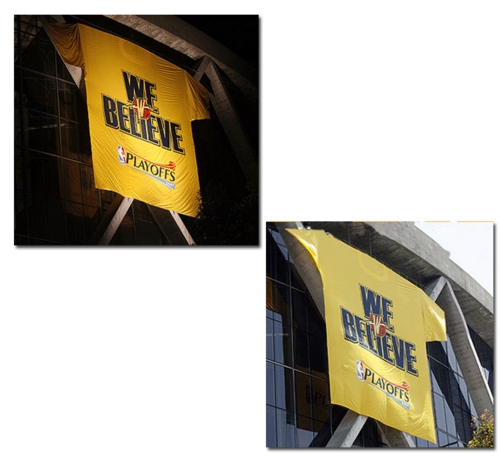 DAY & NIGHT -- THE WARRIORS ARE IN THE PLAYOFFS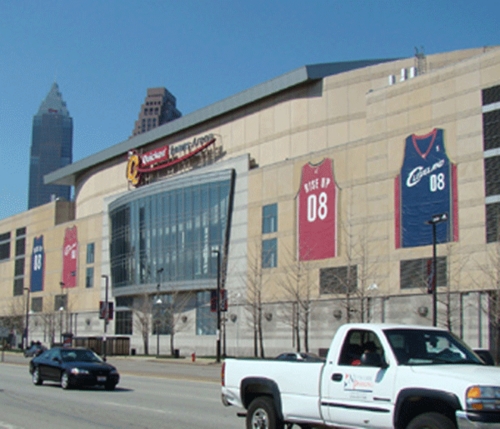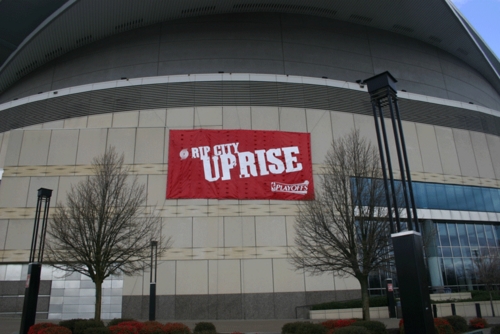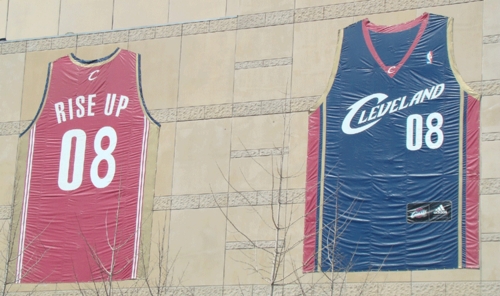 It's become a Playoff Tradition... a Giant sized Cavs Jersey on a BIG building.