Football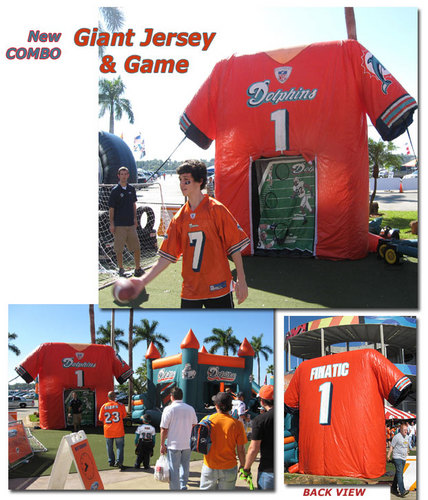 Limited on space, but seeking BIG visibility, we produced the first Combo Giant Jersey & TD Toss Game for the Miami Dolphins.
Easy to handle [50 pounds]... sets up in less than 10 minutes... interactive game and consumer engagement when fans autograph the Giant Jersey.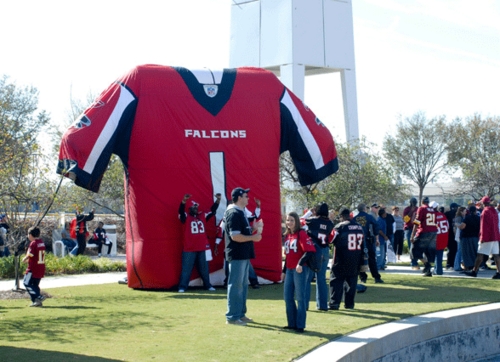 Used on game-day, the Giant Falcons Jersey has become a meeting place for fans.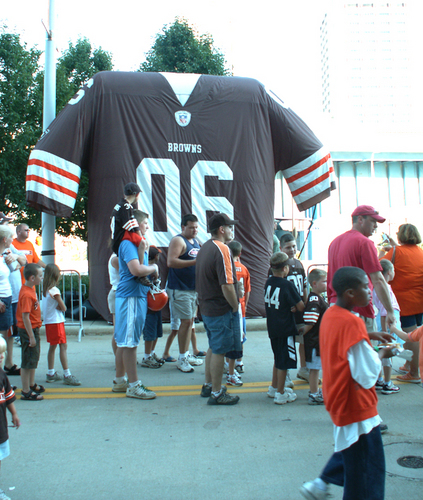 Fans sign the World's Largest Brown Jersey during an in-market event.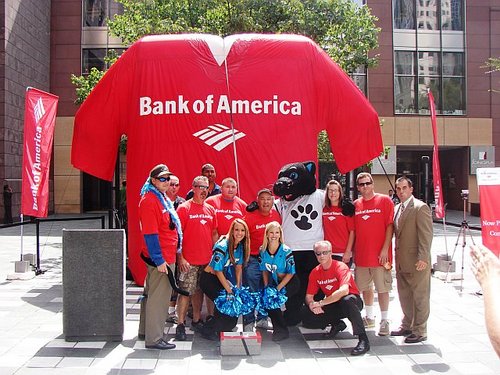 BofA staffers, customers, Panther cheeleaders and mascot meet at the kickoff of a Giant Jersey promotion
INDIANAPOLIS COLTS AT THE STADIUM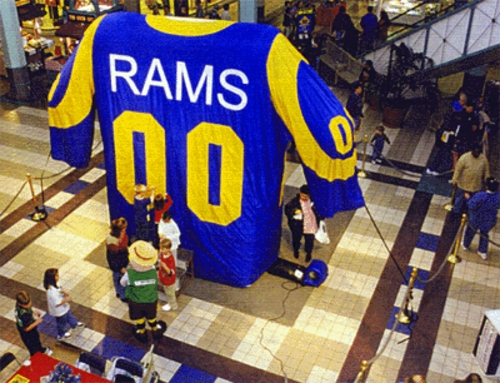 The St. Louis Post Dispatch coupled its client - Westfield Mall -- with the Rams in a series of high exposure Mall promotions.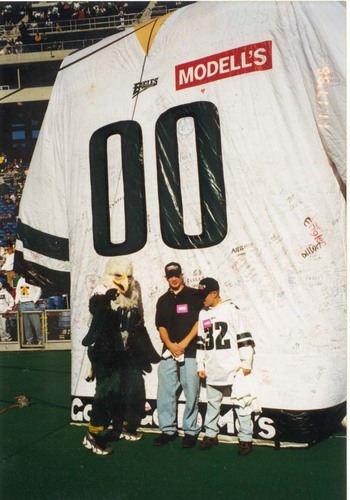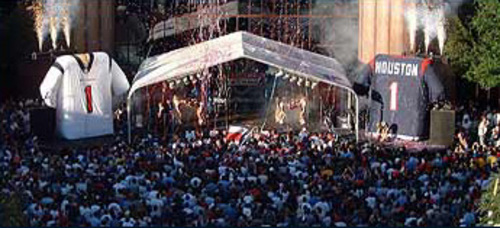 The Houston Texans unvieled its jersey with a pair of Giant Jerseys in a highly publicized dramatic ceremony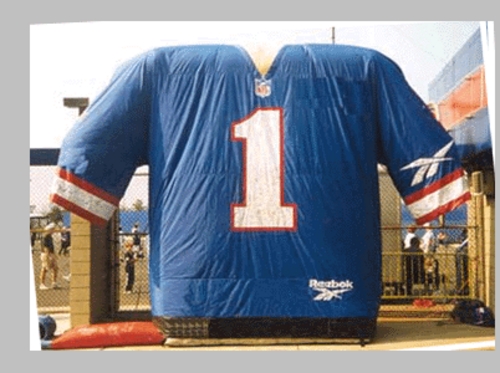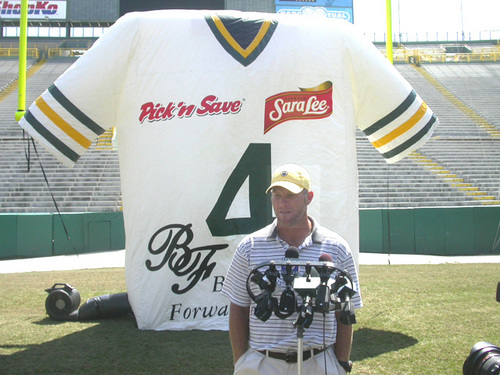 Brett Favre utilized the Giant Jersey to gain exposure for his Foundation and its sponsors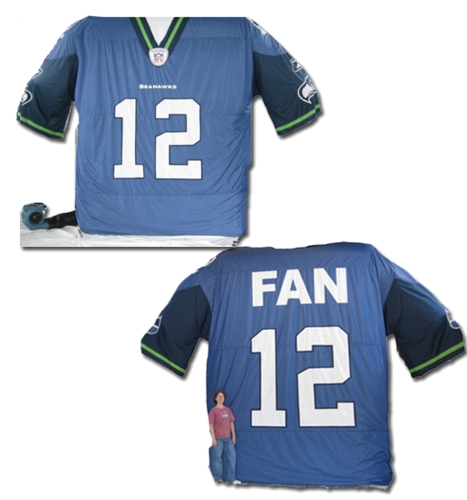 The Seahawks have used a 12th man FAN promotion for three seasons.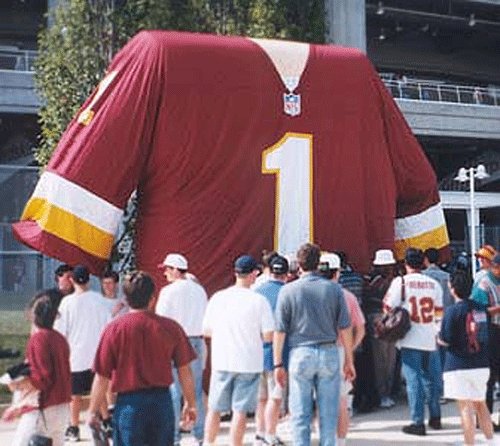 When the Redskins moved to their new stadium only one 'extra-cirricular' piece appeared: The
World's Largest Redskins Jersey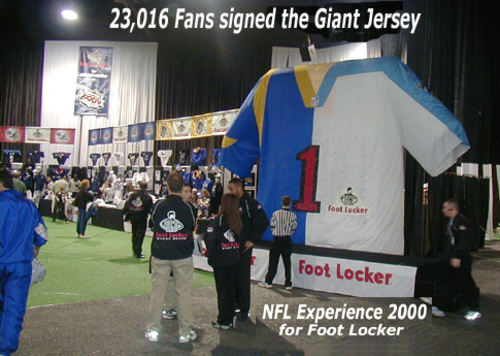 Foot Locker ordered the Titans on one half, the Rams on the other. Fans chose which side to sign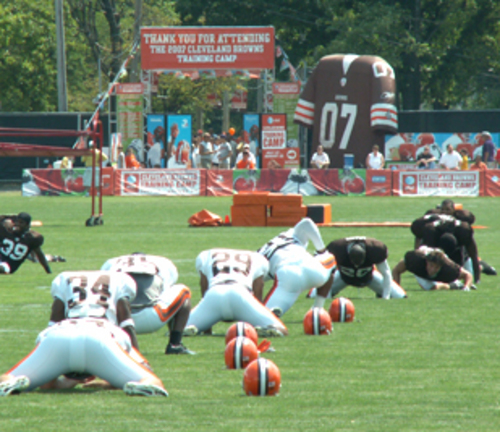 CLEVELAND BROWNS used the World's Largest Browns Jersey as a fan interactive backdrop at Training Camp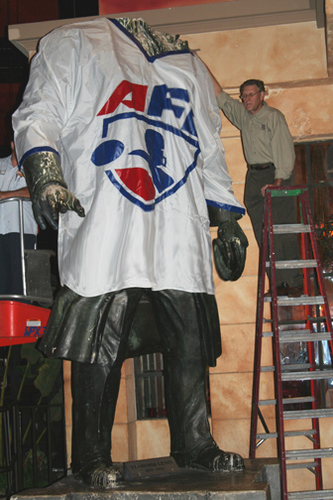 AFL Arena Bowl Jersey on statue in Mandalay Bay.