Soccer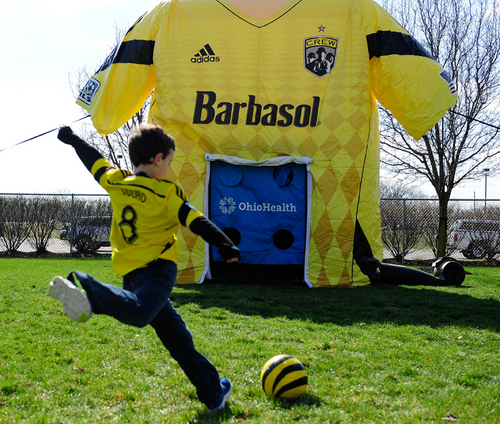 Combination BIG Fun Interactive game and World's Largest Jersey... easy to handle, very visible, and Fan Friendly.
Columbus Crew fans sign it, Consumers can play it!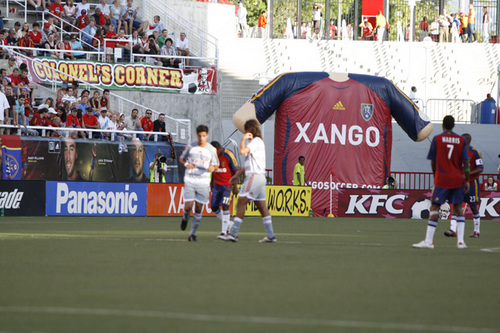 XANGO -- as the first on-jersey sponsor in the MLS -- utilized a pair of Giant Jerseys to leverage its special corporate sponsorship. Real Salt Lake placed the Giant Jersey on the field on gamedays & used it throughout its market and helped merchandise sales of its jersey.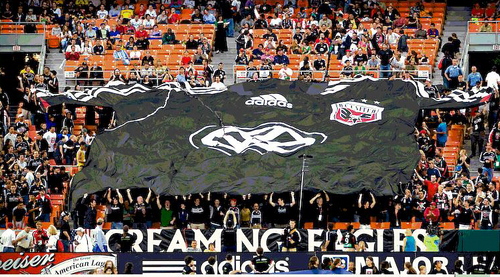 The first Fans-In-The-Stands (FITS) Jersey. Covering the Screaming Eagles sections, the fans unravel it when the team is introduced and when they score a goal.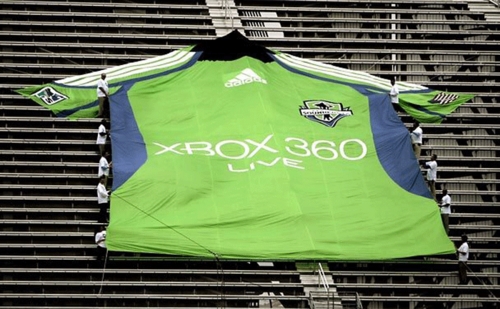 THIS 65' TALL & 42' WIDE SUPERSIZED JERSEY WAS USED TO INTRODUCE THE TEAM, ITS COLORS, AND JERSEY DESIGN.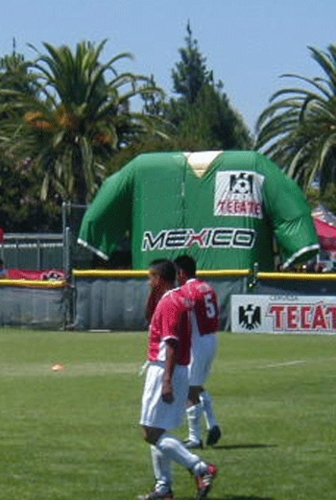 COPA TECATE

For three years, Tecate Beer sponsored a nationwide amateur soccer tournament. The World's Largest Mexican National Team Jersey appeared throughout the conutry at the tournament venues.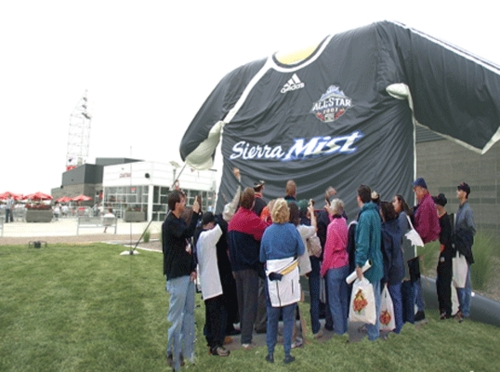 With Sierra Mist as the key sponsor, this Giant Jersey involved fans of the MLS All Stars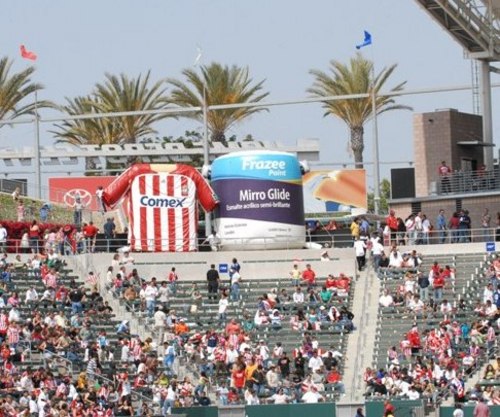 At the top of the Stadium every game.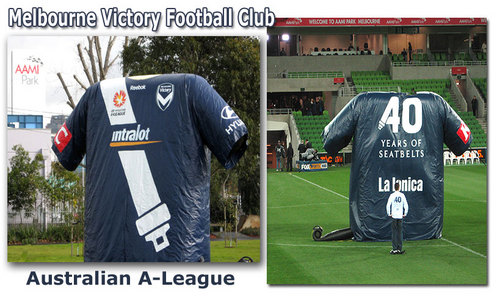 Commissioned by Grey Advertising (Australia) client TAC, this World's Largest Victory Jersey was produced as part of the 40 Years of Seatbelts Anniversary promotion. A seat-belt replaced the team's usual sash on the unique 'jumper.'

It appeared at a press conference to announce the 'buckle-up' initiative and on the pitch at the Victory's first match at AAMI Park.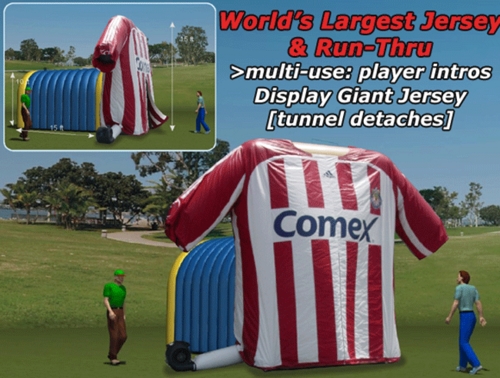 THIS IS A MOCK-UP OF A MULTI-PURPOSE GIANT JERSEY. IT IS A STANDARD 15-FOOT GIANT JERSEY WITH A SEAM CUT FOR PLAYER INTRODUCTIONS... AND MAY BE USED IN A
MILLION OTHER WAYS
OUT IN THE MARKETPLACE.